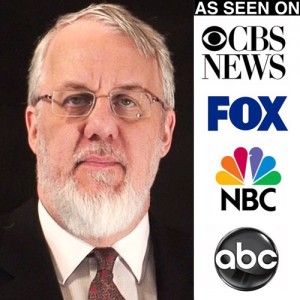 The short bio is on the home page of this site.
Neal is the constant student.  Come by his home some time, and you can see about 60% of his books (the others are in storage).  He first left the corporate world in 1990, after 10 years in the oil and gas industry.  After challenges selling his first software program that was ahead of its time (a bank reconciliation program, before the internet), Neal went into IT consulting.   His last big mainframe project was as a database administrator, and helped a federal government agency resolve the infamous Y2K (2000 year) conversion.
At that point, he became a Microsoft Certified Trainer, teaching a variety of classes between 2000 and  2004.  He then specialized in a Microsoft product called "BizTalk Server" which helps companies integrate data both from within the company and with trading partners.  Most recently, he worked with the fueling airline industry in Irving, Texas.
Since he has been creating and selling his own products on the web, since back in 1996, he had to learn marketing.  He has been a student of Dan Kennedy, "the godfather of direct marketing", and has studied a variety of internet-based courses, both on SEO, traffic, and conversion.
In 2013-14, he took 3 major courses from Mike Koenigs: 1) Multicast Marketing, 2) Author/Expert,  3) and Traffic Geyser 2.0/Instant Customer/Top Gun Consulting.  He went to San Diego, and got certification on the last. (http://directory.instantcustomer.com/professional-listings/#).  He has been building his own YouTube video channels in four niches (Walters Marketing, Hebrew language, BizTalk, and personal branding). For an example, see (http://NealsVideos.com).  An example of the lead capture technology of Instant Customer can be seen at http://WaltersMarketing.com. In 2013 he attended Brandon Burchard's "Experts Academy", which trains people how to get their publish and profit from their message and passion.
Neal completed his fourth college degree in 2013 at age 53, receiving a Master of Arts in Jewish Studies (MAJS) from Hebrew College, and was awarded the Clara M. Silbert prize for excellence in Bible Studies. His undergraduate was in accounting, his first masters was an MSBA in Management Information Systems (MIS), and "for fun" he went to law school at night and passed the Oklahoma Bar, but chose to remain in the software profession.  He did a few wills, estates and trusts, but decided software and entrepreneurship was his primary interest.  He is currently studying Jewish/Rabbinic law and Hebrew at WebYeshiva.com.
Free Consultation – after you complete our "Discovery Form"
To save us both time, Neal has created a "Discovery Form" so you can explain your business to him in just 10 minutes or so.  After that, Neal can look at your website, and set up a time to meet with you.
Or email NealWalters@NealWalters.com, phone: 214-455-8060