SEO is only one part of lead generation. A well rounded marketer needs to be aware of the tips covered in this article, including how to become an author, and how to collect leads when speaking before groups.
Neal Walters became a certified Traffic Geyser and Instant Customer consultant, now known as TPIEngage. Traffic Geyser 2.0 merged with the "Instant Customer" product, and the other part of the certification deal with "Top Gun/Reinvention" marketing. Neal has moved on to more modern tools now, such as http://Bucketio and http://ClickFunnels.com.
These certifications were provided by Mike Koenig in San Diego. He has been building his suite of lead generation and traffic product for many years. One example of this proprietary technology is the ability for a speaker to collect leads from his or her audience. According to Mike, you must meet the lead where he is at. Some people would rather call a phone number, some will give their email, and the younger crowd may prefer to text an SMS message. Instant Customer can handle all the above, as well as QR codes.
Neal is also a student of Mike's course called "Instant Author." Publishing a small book is one of the quickest ways to be a recognized leader in your industry or niche. Many business people believe that publishing a book is difficult and expensive task, but Mike's philosophy is that we can capture all the information for the book in four hours of video interviews. The text can then be transcribed, and a professional writer can put it together into a 200 page book. The whole process can be done in six weeks or less. There are even ways to get your book to push to the top of the Amazon Best Seller lists, allowing you to legitimately claim the title of a "best published author."
Below is book that Neal co-authored in about 2012. It became a best-seller on Amazon. within its category.? ?Then in 2017, he self-published his own book on SEO, titled "SEO Done Right: The Proper Way to Attract Organic Traffic To YourWebsite".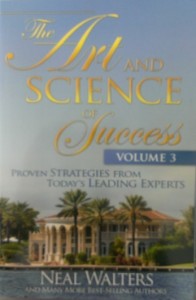 ? ? ? ??
??
To learn more about this aspect of Neal's business, please contact Neal at 214-455-8060.? On that site, you can register to see four videos of how a veterinarian, a politican, a real estate broker, and a financial palnner use these techniques to build their businesses.